As the Syrian Arab Republic marks a third year of conflict, David Beckham is stepping out of his football boots and into his shoes as a UNICEF Goodwill Ambassador and helping to increase awareness of the unnecessary suffering of Syrian children.
"These children need champions" reminds David, as he calls for an end to the violence against Syrian children, for more investment in education and protection for all children, and an end to the blocking of humanitarian aid and attacks on humanitarian workers, schools and hospitals.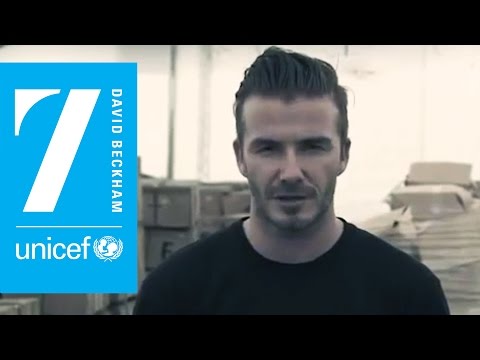 Last month David also visited Tacloban, Philippines with UNICEF, to meet children affected by Typhoon Haiyan, the deadly storm that hit the country last November. The former footballer landed in the city unannounced and visited temporary relief camps.
Learn how you can be a champion for the children of Syria and help to improve the lives of thousands of children or donate to rebuilding the Philippines.