The reputable Cannes Film Festival is upon us once again, and as the event is renowned for debuting some of the best forthcoming films we decided to investigate which ones we are most excited about.
1. Only God Forgives
Nicolas Winding Refn (Bronson) and Ryan Gosling (Half Nelson, Blue Valentine) reunite for their second feature together following Refn's last directorial output Drive, which was shortlisted for the Palme d'Or in 2011. Gosling plays Julien, a criminal outlaw who runs a Thai boxing club as a front for a drug smuggling syndicate. Following a family bereavement, Julien crosses paths with a notorious police detective Chang, dubbed the Angel of Vengeance.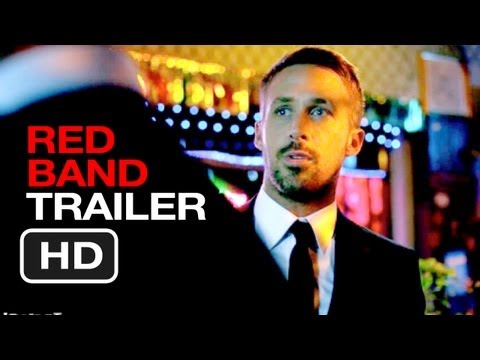 Rather than explaining the plot using conventional devices in the trailer, Refn relies heavily on visuals for emotional punch underpinned by music as a substitute for dialogue. It is a style with striking comparisons to Drive where the viewer comes away without many clues to the story but is intrigued and hungry for more. The sedate and colourful settings punctured by short bursts of graphic violence are reminiscent of Kubrick's A Clockwork Orange whilst the curious relationship between Julien and his mother, played by a barely recognisable Kristin Scott Thomas (I've Loved You So Long, The English Patient) has echoes of The Grifters.
2. Behind the Candelabra
Behind the Candelabra is based on the autobiographical novel by Scott Thorson, alleged to have been the much younger lover of Liberace. During the 1950s-1970s the flamboyant pianist was the world's highest paid entertainer, famous for his camp style as a television presenter and for his excessive and indulgent lifestyle. The role is played fearlessly by a 68-year old Michael Douglas on top form in sequined jackets and fur shawls whilst Thorson is portrayed by Hollywood's favourite everyman Matt Damon (Good Will Hunting).
Steven Soderberg, who previously scooped the Best Director Award at Cannes in 1989 for Sex, Lies and Videotape, was the ideal choice to take over the directional reigns having made a career out of seamlessly switching between big budget production films and smaller independent pictures. He has the nous to bring the bling to life whilst also understanding how to capture the fraught and tempestuous six-year relationship between Thorson and Liberace. Soderberg has worked with Damon previously on Contagion and the Ocean's trilogy and will be looking to go out with a bang as he has announced that this will be his last feature film.
3. Venus In Fur
Venus In Fur is an adaptation of the Tony Award winning play written by David Ike about a theatrical director attempting to put together an erotic production. The director is at his wits' end after failing to find a suitable leading lady, at which point a ditsy actress stumbles into audition, desperate to convince him that she can play the part. The opportunistic director sees her naivety as ideal to indulge in his manipulative deviance, but appearances can be deceptive.
Venus In Fur represents a cinematic challenge, namely keeping an audience engaged with the same two actors in one location throughout the duration of the film. To pull it off, Oscar-winning director Roman Polanski (Rosemary's Baby, Chinatown, The Pianist) has the craft to nurture the potential and bring it to the boil drawing upon the experience of his last offering Carnage, also a tricky adaptation from stage to screen. Landing the plum leading roles are Emmanuelle Seigner and Bond villain Mathieu Amalric (Quantum of Solace) who last worked together on the highly acclaimed The Diving Bell and the Butterfly.
4. Inside Llewyn Davis
As is the norm with a trailer from the brothers Coen, you don't get much by way of plot but you get an awful lot of character. The film centres on the man of the title, Llewyn Davis played by Oscar Isaac, a folk singer and musician struggling to find his way in New York. It is loosely based on the memoirs of the late Dave Van Ronk and his time spent at the Gerde's Folk City club during the 1960s Greenwich Village music scene.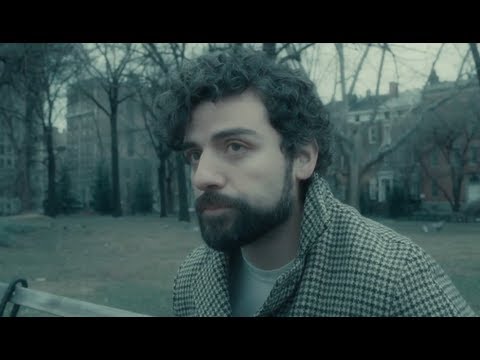 The last time the Coens won Best Director gongs at Cannes was back in 1991 for Barton Fink, a film about a passionate and gifted playwright who felt his artistic vision was both misunderstood and compromised. Thematically, Inside Llewyn Davis draws many comparisons and could be seen as a fitting companion piece. Both films star long term collaborator John Goodman who appears in his fifth Coen brothers' production who returned to writing duties after their True Grit remake. The film also reunites Isaac with his onscreen wife from Drive, the enigmatic Carey Mulligan who, along with Cannes opener The Great Gatsby, is all set to establish herself as arguably the finest actress of her generation this year.
5. The Immigrant
The Immigrant tells the story of an innocent Polish girl Ewa Cybulski, played by Oscar winning French actress Marion Cotillard (Inception, The Dark Knight Rises, La Vie En Rose), who travels with her sister to Ellis Island to discover the American dream. When they become separated, Ewa falls prey to the charms of Bruno a cabaret owner and pimp who forces her to perform in his burlesque show. Soon afterwards, she meets the charismatic Orlando, a magician who she believes can help her escape from Bruno's clutches.
The Immigrant marks quite a surprising departure from American film director James Gray's previous work. He is synonymous with gritty crime thrillers such as Little Odessa, The Yards and We Own The Night and whilst his latest offering clearly has dark undertones, the fantastical elements appear to be outside of his comfort zone. Mainstay Joaquin Phoenix, making his fourth film with the director, follows his extraordinary performance as drifter Freddie Quell in Paul Thomas Anderson's ingenious The Master to play the role of Bruno. No doubt put to good use again as Gray's strength lies in capturing the sort of complex character relations that Phoenix revels in.
6. Nebraska
In Nebraska, Bruce Dern (Silent Running, Django Unchained) plays an aging alcoholic who treks across the States with his estranged son to claim some prize money. Along the way the son tries to penetrate an impenetrable father who himself runs into an assortment of friends, family and past acquaintances who each owe him money.
Alexander Payne's trademark is the portrayal of a middle-aged American man caught in a mid-life crisis, facing change and looking for catharsis. It is a theme prevalent throughout his back catalogue of work from Sideways to About Schmidt and more recently the George Clooney film The Descendants. It seems that Payne is on familiar ground here but is attempting to fine tune his signature style with early reports that the film is rich with his typically deadpan, highbrow humour contrasted against those poignant moments where he captures human fragility so beautifully.
7. Straw Shield
Based on a novel by Kazuhino Kiuchi, Straw Shield is about Kunihide, a man who murders the grandchild of a powerful financial and political figure who offers a 1 billion yen bounty on Kunihide's life. Fearing for his safety, Kunihide turns himself over to the police for protection and they assign five elite officers to escort him from Fukuoka to Tokyo. The journey runs into obstacles from various parties looking to cash-in on the reward and further complication is thrown up internally between lawmen sworn to duty and others who question the morality of protecting a confessed child murderer.
Asian extreme cinema's enfant terrible Takashi Miike is at the helm of this action-filled revenge drama. Although no stranger to controversy, Miike nonetheless raised the stock of Asian cinema on an international platform due largely to his refusal to pull any punches when it comes to delivering the sort of brutal onscreen violence witnessed in his back catalogue including: Audition (cheese-wire, legs, ouch), Ichi The Killer and more recently, the very limb-loose and bloody 13 Assassins. The trailer is noticeably more action packed and less gory than his previous outings with the carnage here appearing to revolve more around gunplay than torture porn. To further pack international appeal, the film stars two of Asia's more internationally recognised faces – Tatsuya Fujiwara who appeared in the first two Battle Royale films as the Kunihide and Nanako Matsushima from the acclaimed Ringu series.
8. The Past (Le Passe)
After four years apart, Marie invites her husband Ahmet from his home in Tehran to Paris so that he can run through the formalities of a divorce. In the time during their separation Marie has begun to live with a new man, Samir. Ahmet only intends for his visit to be brief but becomes increasingly concerned about the anti-social behaviour of Marie's daughter, Lucie and the adversarial relationship between them. By attempting to reconcile them, Ahmet unveils a dark secret about Lucie that she must find the courage to confront her mother with.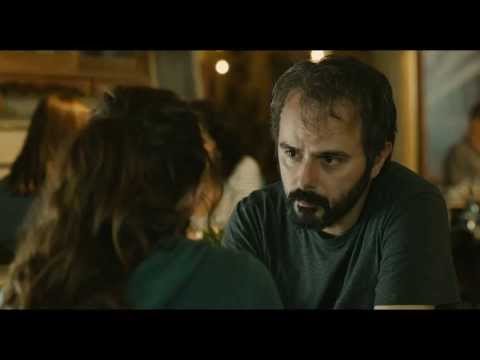 The Past is Iranian film maker, Asghar Farhadi's, follow-up to the brilliant A Separation, which picked up the Academy Award for Best Foreign Language Film in 2011. French actress Marion Cotillard was originally earmarked for the lead role of Marie but had to dropout due to scheduling conflicts paving the way for star of the The Artist, Berenice Bejo, which also picked up an Academy Award for Best Picture in 2011. Joining this heavyweight duo of talent is Tahar Rahim who plays Samir, who many remember as giving the stunning performance in the lead of the raw, brutal and quite magnificent Un Prophete. Expectations are high especially with cinematography by Mahmoud Kalari and the original soundtrack complementing a suitably bleak mood.
9. The Bling Ring
The Bling Ring is based on the true story of the Beverly Hills Burglar Bunch, a gang of fame-obsessed teenagers who tracked the movements of their favourite celebrities online in order to rob them of their valuables and accessories. Those responsible were notorious from 2008-2009 for a crime spree worth $3 million in total having stolen goods from the likes of Orlando Bloom, Megan Fox, Lindsey Lohan and predominantly Paris Hilton who makes a guest appearance. The film aims to be social commentary on the trappings of a heavy media focus on promoting material lifestyles among the young, the entitlement generation and the deep seated issues among youths who are misguided into believing that an expensive pair of designer shoes is the answer to the discontent they face.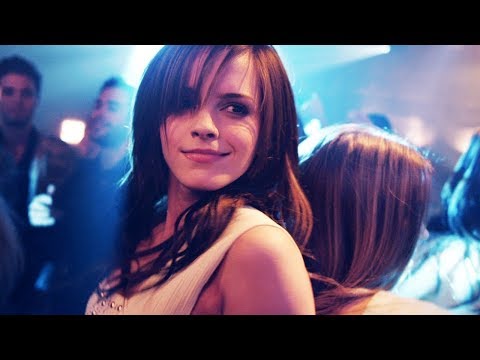 English starlet Emma Watson follows on from her quirky turn in The Perks of Being a Wall Flower to put her Harry Potter character Hermione firmly to bed. The promising actress has already shown a proficient desire to avoid the trappings of being typecast by cherry picking challenging roles with one eye on career longevity. Watson is the star in a cast of relative newcomers and unknowns under the watchful eye of director Sofia Coppola (Lost In Translation, Marie Antoinette, The Virgin Suicides). Coppola managed to convince Gavin Rossdale, frontman for the English rock group Bush, to make a cameo as well as getting permission from celebrities to shoot in their private homes lending an air of authenticity to proceedings.
10. The Great Gatsby
The most anticipated film of the festival and the showpiece that opens Cannes this year is Baz Luhrmann's (Moulin Rouge, Australia) take on the timeless F. Scott Fitzgerald's novel. For the few who remain uninitiated, Nick (Tobey Maguire) is an aspiring stock broker who discovers that his cousin Daisy (Carey Mulligan) and the enigmatic Jay Gatsby (Leonardo di Caprio), a wealthy benefactor of organised crime who throws extravagant parties for society's elite, once had a fling. When the now married Daisy is thrust back into Gatsby's life, attempts at rekindling their romance leads to tragic consequences.
Luhrmann is known for having a very particular palate for the very loud, the very brash and the very colourful. He is a director who literally likes to throw everything up at the screen for all to see, subtlety is not in his vocabulary. Reteaming with Di Caprio, who he cast as the star crossed lover in his update of William Shakespeare's Romeo + Juliet, Luhrmann also brings Carey Mulligan to the party for a plum role that was gifted to her after a "commanding" audition where she fought off interest from Keira Knightley, Michelle Williams and Natalie Portman among others.
Music has always played a big role in Luhrmann's films and Jay-Z, Kanye West, Jack White, Beyonce, Lana Del Rey and Florence and the Machine all features in the trailer. A who's who in the upper echelons of the planet pop offering a heady mix of the epic party atmosphere required to bring the prosperity of the roaring twenties to life on the big screen.
We can't wait to watch them all, but we have our favourites! Which film has you excited? Tell us what you think and let us know if we've missed a film that you think should be in the top 10. Leave a comment below or tweet us at @INSIGNIALSM.