Just in time for this year's winter season, the fabulously colorful Carlton Hotel unveils its brand new penthouse suite, complete with virtual tour to whet the appetite: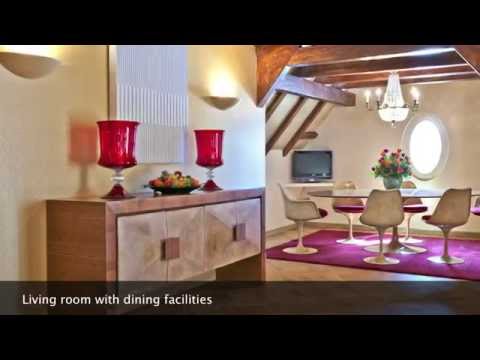 The expansive suite has three large en-suite double bedrooms, a generous living room, spacious kitchen and five terraces.
A stay in the penthouse also includes your own personal butler service, access to the hotel's Carlton Spa and various transfers.
Exclusively designed by Carlo Rampazzi, the top floor suite also offers spectacular views over St. Mortiz and the surrounding Engadine Mountains.
The alpine resort of St. Moritz, a long time favourite with skiers, boarders and lovers of snow, has lots on offer this winter including the Polo World Cup on Snow in January 2013.
To find out more and book your stay, visit the Carlton Hotel's website.